August 4, 2006 Critique Group Minutes: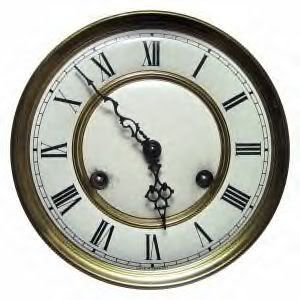 There were two unexpected surprises today at Writer's Critique Group.
Marilyn and Yvonne! Marilyn wants everyone to know, "WE SOLD THE HOUSE!" It has been a long process and she is actually relieved, happy and ready for life's next adventure. (a cruise with her daughters!) Yvonne arrived fashionably late, sporting a smart new haircut and a cup of rice powder. We praise God for the good report on her health.
We got down to business with Sandee's "Daddy" book and spent some time discussing baseball and spent even more time deciding what to do if a ball goes through the window. Then Sandee's cell phone rang and she had to leave for the front yard. It seemed the Inland Empire Newspaper,
The Sun
, wanted to interview her about her book..and the reporter was quite amused that Sandee was standing in Jane's front yard at her writer's meeting. The woman who interviewed her said she would include that in the article.
Debby shared a story about how God did a work in her daughter's heart. God really does help us with our kids! Jane shared about God leading her to rest for a time from big editing projects. (Of course she then received two tantalizing offers recently, and obediently turned them down!) Ruth, who showed up in a denim mini skirt, has recently returned from Sharon Elliott's spiritually refreshing
Milk and Honey retreat.
Sharon P. brought another draft of her teen movie review. The group read through it and immediately became cross-eyed. Sharon went home for a re-write.
Visiting the ladies room was very exciting this month. Jane has a newly remodeled bathroom!
Ruth closed out the session by turning our attention to a beautiful little song. She performed hand motions for "Take my Life" and we were all reminded that our lives belong to the Lord.
We missed all of you who could not come!
Sharon P.