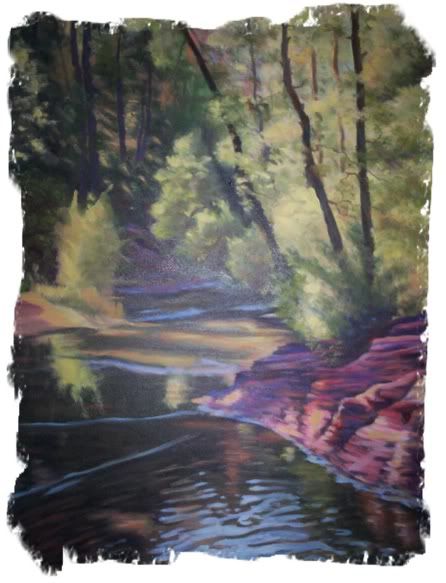 I thought if I publish some nature eye candy here you wouldn't mind if I kept reminding you of the Blog-A-Thon this Saturday.
You can still sponsor any of us even after the Blog-A-Thon is over.
Visit
Feed the Children
's website to see why I think they are worthy of your pledges. I hope you will agree and
Sponsor Me!
The artist, btw, is my ex-hubby. I give credit where credit is due. This was one of his earlier paintings when he first started out.
Thanks for your visit and please consider
Sponsoring Me!
so we can feed and clothe the children--here in the US and abroad.