I cannot deny it any longer...it's hot!! Desert nights in Southern Cal is a burn. No more on that.
When we left our air-conditioned motel room this morning at 8:45 it was probably already close to 90 degrees F. Walking into church today was a cool and welcome relief from the heat. Even though the sermon was about lamenting (Psalm 88) it made me happy.
I got to hug my friend who's lamenting over the loss of her son (scroll down to post titled
Precious Thy Death)
. She's strong though and will make it through...again. My only prayer is that I didn't say anything stupid. I only meant to hold her.
There were others who cried today but it is not for me to tell, only to pray that they don't wind up on the 11:00 o'clock news. Lord protect them.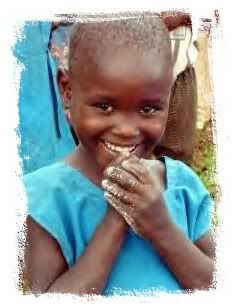 And last but not least is the question: Is a mission trip to Kenya on my agenda? I still don't know. However, the meeting today with the mission team from
Empowering Lives
International
put my mind at ease more than it scared me away, if that makes sense. The next couple of weeks will tell if I'm chosen, only eight can go. More than that showed up for the initial meeting.
I want to make a difference in this world. Let's see how far that statement will take me. And on that note don't forget about the blog-a-thon this Saturday, July 29th. There's only a week left and I really would like to reach my goal of $500 for
Feed the Children
. Remember you will receive a free copy of our cookbook
Come and Dine
if you can pledge $25 or more. Many many thanks to my sponsors thus far. You can click on this link to
Sponsor Me!
I said I wouldn't...but it's sooooo HOT!! How hot is it in your part of the world?