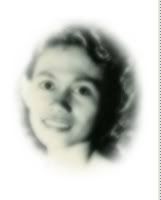 Here's a recipe from my mom's cookbook
Come and Dine
. We just called it . . .
Exotic Tropical Fruit Drink
1 Tbsp. sugar palm fruit
1/4 inch of rose stroop
1 Tbsp. yellow or green Ai Yu jelly
6 oz. of water
1 Tbsp. jack fruit
Crushed ice
Pour rose stroop in tall glass. Add crushed ice, then add the sugar palm fruit, the jelly, and then the jack fruit. Fill glass with water.