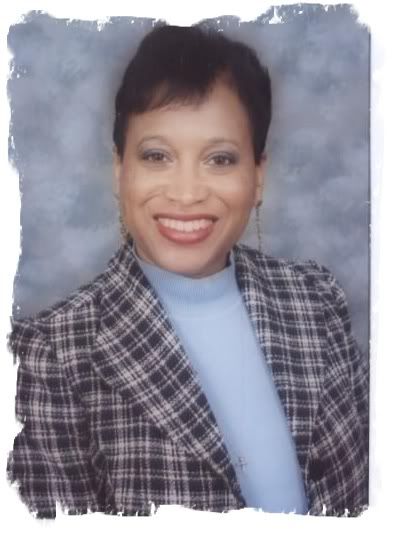 In case you haven't heard it's all been confirmed that the
Sandy Cove Writers Conference
has a new director. Furthermore, it is one of the esteemed members of my writers group,
Sharon Norris Elliott
. Yes, there she is on your right--very professional, don't you think?
My writers group
is the BEST!! That is only my opinion, don't get all snippy with us now, LOL.
So who exactly is Sharon? Oh, you wouldn't believe all the things this talented woman does. To begin with, and probably most important, she is a mom of two very handsome young college men and faithful wife. She has written a number of books, including
Living a Milk-and-Honey Life: Letting Go of What's Holding You Back
and
What? Teenagers in the Bible?
But that's not all. When I asked Sharon about how her new position of Sandy Cove director would affect her already busy schedule she said: "It means that I don't know how to say no and now I'm even busier."
Busier! No kidding, my friend. Sharon is a full time teacher at a Christian High School, she is still writing, she conducts
Authorize Me
, she has speaking engagements at churches and other conferences, she runs the
Milk and Honey Life Retreat
, and like I said she's a mom and wife. Oh, and now she's director of Sandy Cove Writers Conference. Did I mention that already?
In any case, her priority at the moment is to actually schedule the conference. I guess that would mean organizing classes/workshops, dining, lodging etc. Inviting the faculty, of course, would also be helpful.
If you're interest in attending the Sandy Cove conference next year the dates are as follows - Sept. 29 - Oct. 3, 2008. If you're an editor/publisher, let Sharon know of your interest to teach. If you're a writer, let her know of your plans to attend - and bring friends! You know that a conference is also a business enterprise, so they are starting early with a list of attendees in order to use God's money wisely.
There you have it. Congrats, my friend, and many blessings to you as you begin yet another adventure.
Sharon Norris Elliott
Sandy Cove Writers Conference
Chesapeake Bay