Triumph!!! Even though I technically got lost, I seemed to have taken every right, wrong turn. The parking lot was in my sight and I made it, for the first time, with a half an hour to spare. We were wisked away in a comfortable air-conditioned private bus to location.
I had to forfeit my time with my writers group, of course, but I always meet very interesting moms and this time a guardian Grandpa. He was very cute and you could tell he loved his young actress granddaughter very much.
Last time we weren't dismissed until midnight, after Layne endured record temperatures inside a closed building (a magnificent stone church) with fog machines which gave him a headache. He managed, however, to tell another young actor about Jesus without that preachy attitude. They talked about music: KJ52, Falling up, MxPx but mainly that rapping stuff. Yeah, apparently Jesus can rap.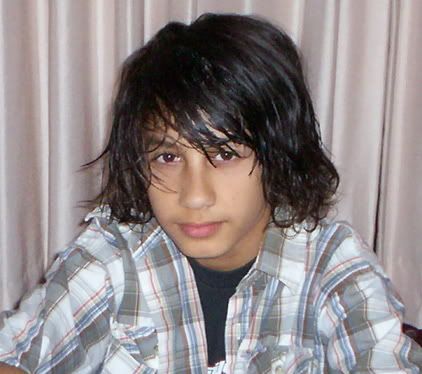 Anyhow, this time we were released from location at 3:30pm--calltime was 10:00am. That's always nice. Watch out Hollywood, here come the Christian kids!!!!!